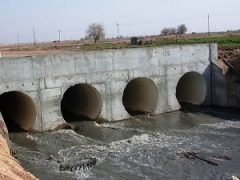 Hydro Electric Power Plants
SPIRA Production and Installation Process
uPVC profiles are manufactured in the factory.
Reels are transported to project site.
Depending on the traffic and soil loads, pipe stiffness can be adjusted through steel bands slotted inside 'T-ribs' of the profiles.
Pipes are manufactured on site by using portable SPIRA equipments
For detailed information please check the links below !